Mechanical parts and systems
Solid support for Japanese manufacturing
Nichiden handles machine elements and industrial machines from manufacturers boasting the highest levels of technology. Partnerships with these manufacturers—built through sincere, earnest relations—have given us a wealth of knowledge that allows us to promptly deliver optimal products.
Besides the products themselves, we also provide solutions to customer problems.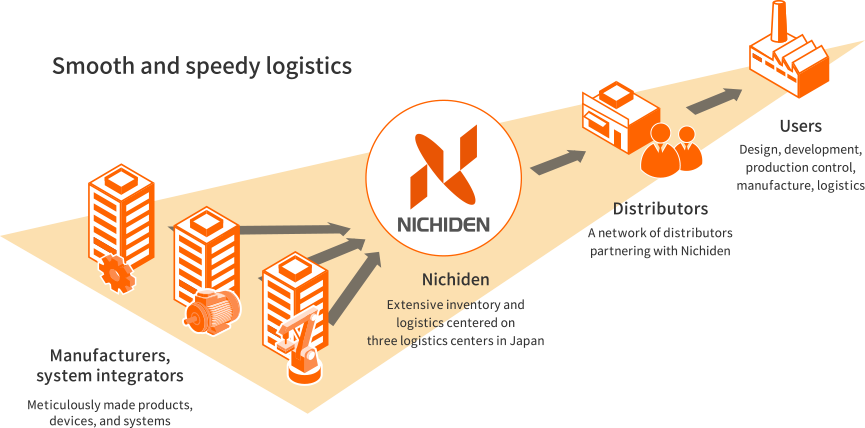 Nichiden's products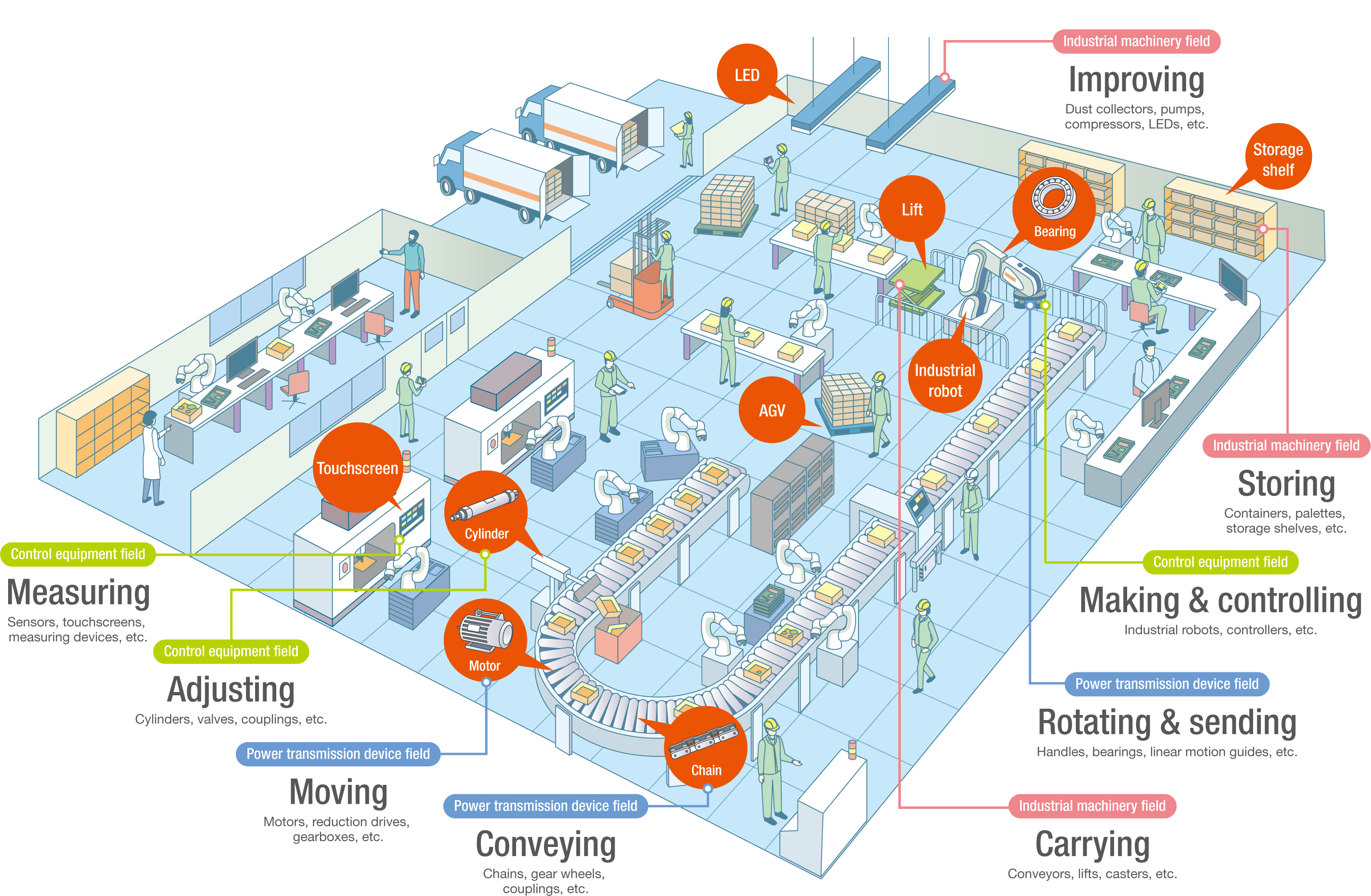 ---
Strategic logistics accelerate business
Nichiden has a nationwide network of distribution bases and logistics systems that quickly deliver the right products at the right time. Customers trust us to deliver products speedily and accurately with minimal wasted time and effort.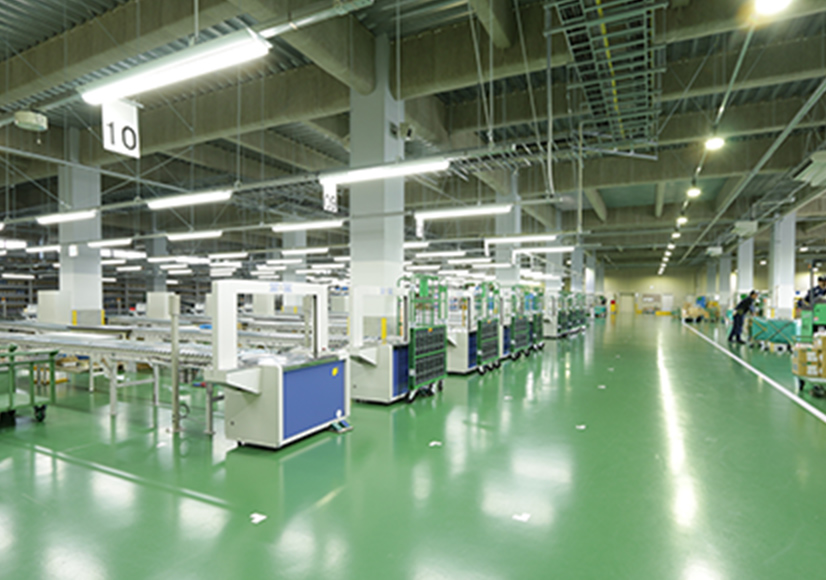 ---