Greetings and sincerest thanks to all of Nichiden's investors for your faithful support.
Summary of Nichiden's business
performance for the 71st term*
*The 71st term is the period from April 1, 2021 until March 31, 2022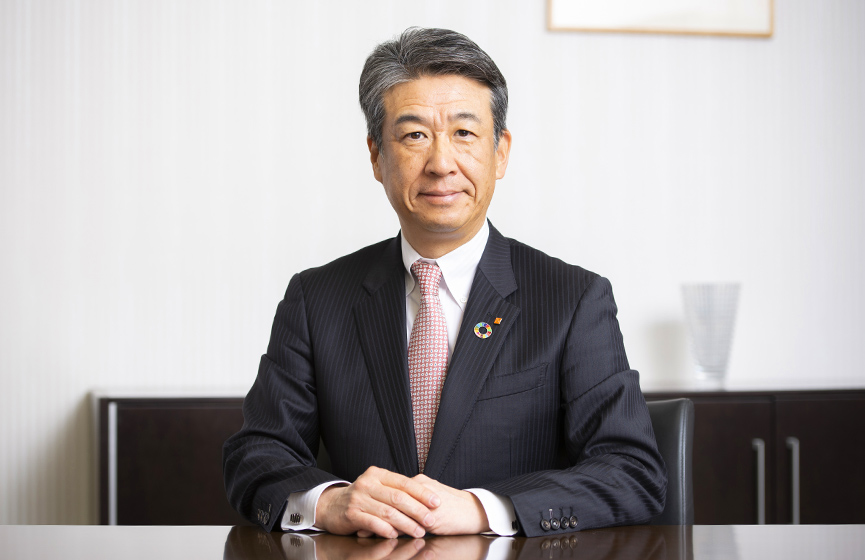 For the consolidated accounting period under review, despite factors such as a sixth wave of COVID-19, the Japanese economy continued on a path to recovery as production in various manufacturing industries began to bounce back. But the prolonged Russian invasion of Ukraine, which broke out in the second half of the fiscal year, caused steep price rises for raw materials and fuels and accelerated the problem of parts supply logjams, with the result being downward pressure on the economies of Europe and the world as a whole.
For the machinery and equipment-related industries in which the Nichiden Group operates, semiconductor-related industries continued to prosper, and in other manufacturing industries as well there continued to be steady demand for capital investment aimed at streamlining. Economic activity has been responding to the pandemic in novel ways, and investment has been robust in areas such as decarbonization and digitalization. The outlook is far from clear, however, due to new causes for concern; for example, the chaos in Europe has led to cyberattacks that have forced some Japanese companies to halt production at factories.
Against this background, we formulated our third medium-term management plan starting in fiscal 2021, called

: Making New Contributions, under which we strove to realize continuous growth for the company and sustainable growth for society.
For example, we are continuing efforts to solve user issues, such as by offering new solutions that contribute to the SDGs and by gathering and providing information via the internet. We returned to taking part in in-person exhibitions in 2022, while of course taking the proper measures against the spread of COVID-19. In January we exhibited in Smart Factory Expo under the theme "Solving 4 Issues That Hamper DX," and in March we joined iREX2022 (International Robot Exhibition 2022) under the theme "Solving Issues That Hamper the Implementation of Robotics."
Amidst today's longer product lead-times, we are leveraging our strength in logistics functions to expand inventory in order to meet our responsibilities to supply our customers.
Regarding our facilities, to strategically expand inventory and boost delivery functions in the western region of Japan, in September 2021 we moved our West Logistics Center to a new building in Kadoma City, Osaka Prefecture. Within this center we established the Kadoma Sales Office as a new base that allows us to conduct sales geared to our local customer needs.
As a result of these events and efforts, we enjoyed an increase in both sales and profits for the consolidated accounting period under review. Specifically, net sales were 123.964 billion yen (a 20.6% year-on-year increase), operating profit was 5.502 billion yen (a 39.5% year-on-year increase), ordinary profit was 6.082 billion yen (a 45.6% year-on-year increase), and net profit attributable to owners of parent was 4.245 billion yen (a 49.4% year-on-year increase).
On behalf of everyone at Nichiden, I'd like to express my sincere gratitude to all our stakeholders for your continued support and encouragement.
Toshikazu Fuke, Representative Director and President Executive Officer